Speakers in 2020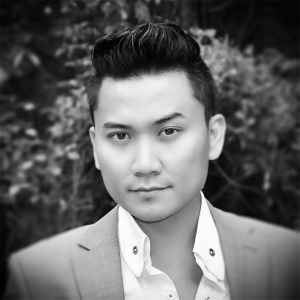 Dr. Sylverster Arnab
Full Professor in Game Science (Applied Games) at Coventry University's Disruptive Media Learning Lab (DMLL)
He is currently a full Professor in Game Science (Applied Games) at Coventry University's Disruptive Media Learning Lab (DMLL) and an associate of the Centre for Post-Digital Cultures. Research in Game science investigates how playful and gameful experiences are designed and applied based on strategies and elements commonly used by game-based approaches (analogue and/or digital), which include game-based learning, serious games, and gamification, and how their operations are underpinned by pedagogical and motivational theories and practices
His research, development, and practice perspectives and outcomes are discussed in over 100 publications within the area of virtual worlds, simulation, serious games, game-based learning, and gamification. He has also published an edited book on 'Serious Games for Healthcare- Applications and Implications' that was released in 2012. His most recent book 'Game Science in Hybrid Learning Spaces' is now OUT in 2020.
He is a public speaker,  keynoted at various events in the UK, Europe and internationally. He is also a trained facilitator for LEGO® SERIOUS PLAY® methodology. Two of his projects have won the Gamification Award 2019 for Software, and Education and Learning.
.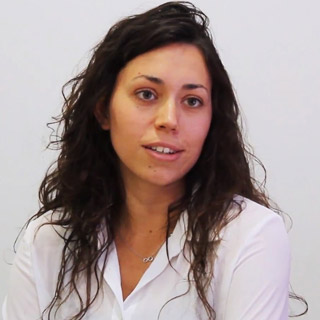 Gisela Vaquero
Founder and President of Women in Games Spain
Gisela Vaquero (Women In Games Spain): Gisela Vaquero has worked in the video game industry for more than five years. She has a degree in Audiovisual Communication, Advertising, and Public Relations, and she is specialized in video game design and script. Founder of Jellyworld Interactive, a company that seeks to improve gender equality through video games and President of the Women in Games Spain Association (WIGES), the organization that promotes, gives visibility, defends women's video game developers, and encourages them in the technological fields.
.
Speakers of previous editions
Dr. Ioanna (Jo) Iacovides (Speaker). Lecturer in Computer Science at the University of York, UK
Her research interests lie in Human-Computer Interaction with a particular focus on understanding the role of learning within the player experience, and on investigating complex emotional experiences in the context of digital play. In addition, she is interested in exploring how games and playful technologies can create a range of persuasive purposes, such as education and behavior change. She has received awards for work on examining reflection and gaming (best paper, CHI PLAY 2018), designing and evaluating persuasive games (honorable mention, CHI 2015) and for the game Resilience Challenge, which encourages healthcare practitioners to consider how they adapt safely under pressure (first prize, 2017 Annual Resilience Healthcare Network symposium).
Pau Yanez (Speaker). Co-Founder at PlayVisit & CEO at Geomotion Games
He has a degree in pedagogy and master in ITC applied to education. Pau is an entrepreneur with more than 10 years of experience in the creation of digital businesses related to video games, serious games, gamification and mobile technologies. Among others, the businesses he has created are City Nostra, a geolocation video game set in the Sicilian Mafia; Geomotion Games, a consulting and R+D+i company in Gamification for Smart Cities; and PlayVisit, a startup based in Barcelona reinventing tourism and cultural heritage visits through location-based games and
Lennart Nacke (Keynote)
The 5 gamification languages: The secret to gameful experiences that last
Good design is at the heart of gamification and learning. To become outstanding designers, we must have a language to communicate our ideas to our teams. Sometimes our gameful design languages (or design approaches) are different and communication suffers. This talk outlines how you can find your primary gamification language and introduces five languages: (1) goals and challenges, (2) quality of content and context, (3) incentives, (4) motivating actions, (5) system mechanics. Each of these present different perspectives on pursuing gameful design, but they are not always distinct – in fact, being able to speak all five gamification languages fluently will make you a better gameful designers. The talk will introduce each gamification design language with examples of how to apply these languages in a gamified learning context. You will be able to self-assess your gamification language and comprehend the language of other gameful designers in your time. If you learn more than your primary gamification language, you can apply these languages to improve your gameful designs for wider audiences.
Baltasar Fernández-Manjón (Keynote)
Gamification in medical training: from content and procedures to game-like applications
Nowadays gamification is being widely used in different domains and for very different purposes and frequently just as an add-on on pre-existing systems. We consider that gamification approaches are more effective when they are integrated into the actual systems modifying operational procedures to increase the impact in those organizations. When the gamification try to improve the behavior, the training or the practice of the personnel then they should be a key aspect. We consider that any gamification approach in medical training should consider the medical personnel and their way of work as a key central elements. Medical experts should be involved at all stages of the modeling and developing any kind of gamified or game-like approach. This requires to create new lean methodologies where medical experts can cooperate with developers and be involved in all the stages of the development process. That is, from the gamified approach inception to the content development and to its final evaluation. We will present our experience in creating different game-like applications for medical training in different domains and in cooperation with different medical institutions (e.g. Spanish National Transplant Organization, Complutense Medica School, Harvard-MGH).
Isidro Quintana (Keynote)
Learning from entertainment, is it possible?
The mobile game industry is the most competitive market out there, there is 4000 apps uploaded a day to compite, with this scenario only the best games are able to survive and make money, but, what defines a good game? A good game is the one that your players love and for that you need to know a: who is your player b: what they want c: what engages them. knowing the needs of your players are key so measure their behavior is a must nowadays. In this keynote we will show you how we learn from our players to increase retention on casual games and how we make earnings grow with effective monetization strategies.